With time, observing the key constraints like Cost of Heavy duty Laser Printers, Cost of Cartridges & Maintenance for an Organization's smooth & hassle free Printing requirements, we at BMIT have designed an affordable & feasible Printing Solution. Our tailor-made printing solution is not only cost-effective but facilitates the client to take the advantage of limiting the budget as per the average printing volume.
Some glimpses...
Get an on-site Laser printer with pay per print options.
Eliminate investment on purchase of Printers, toner cartridges and maintenance.
Choose from the finest professional Laser Printer models without compromising in print quality.
Cost effective & maintenance free solution.
Economical alternate to print bulk volumes.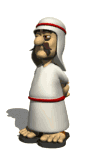 For more information on Rental benefits please refer to Why Rental ? For enquiry call us or request a quote - Contact